Your guide to buying a property in Mallorca
---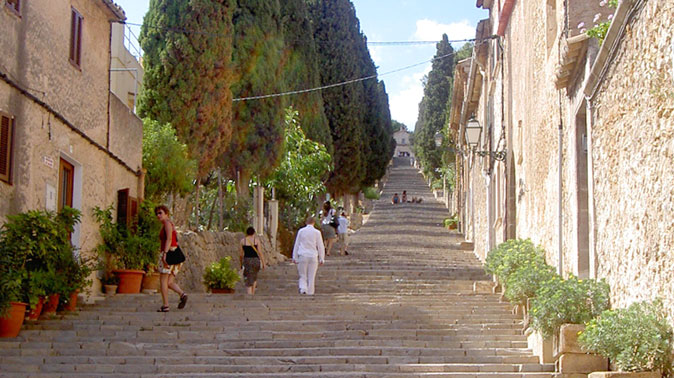 Even if quite different from the UK or other European countries, buying a property in Mallorca is a fairly straight forward and easy process. Even if it is not compulsory, and for your own peace of mind, we highly recommend to use the services of a local lawyer who will represent you for your best interests. The legal adviser will assist you throughout the whole process, in your own language. (Having said that, here are the main steps that normally take place when you will buy a property, just for your own understanding:
You have found THE property... and have agreed with all the terms of the sale-purchase (Price, conditions..). You do not want to "loose" it and should secure it. To do so, you should:
Sign a private contract (option to purchase contract or private contract of sales-purchase) which are legally binding for both parts. This private document gather all the relevant information concerning the agreements and conditions of the deal: price, date of completion, description of the property, parties... A minimum of 10% is usually paid to the vendor when signing this document.
The contract is redacted, being based on the information obtained from the Land Registry office, which provide the name of the current owner, description of the property and its boundaries, details of any liens, encumbrances if there are and date of the last transmission. Basically, the "Nota simple" is a document from Land Registry proving that the person you are buying from is the registered and legal owner of the property and is useful to check if there are any mortgage or encumbrances on the property from any third part.
FINAL EXCHANGE. The next step is the most important and official, that is the signature of the Public Deeds which will take place in front of a Notary in Mallorca. Signing the Public Deeds is the official transmission of the property to the new owner and this is when well known key transfer takes place.
It is important to know that the Notary has a neutral role. His duty is to make sure that the Deeds are done following all the legal regulations and according to the law. He will inform or oblige to cancel any charges, liens or encumbrances existing on the property. He will also check that payments like community charges, local town hall rates..etc.. are up to date till the day of completion.
Once signed the Public Deeds, the Notary validates the document which will be sent to the Land Registry office so that the property can be registered under your name.
Very important, you must pay for the "stamp tax duty" and purchase taxes within 30 days after the day of completion. Your lawyer would probably take care of this for you.