Solmallorca can help to make your dream home a reality
---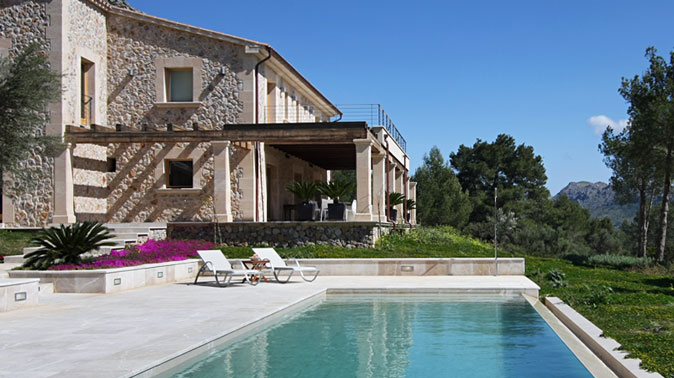 We are one of the premier estate agents on the sunshine island of Mallorca and have offices in the old town of Pollença and Port de Pollença.
Our professional team understand that when you are looking to purchase a property there are many questions. We give you a friendly and straightforward approach and we have exceptional English speaking staff that are here to help with your purchase in any way.
All our staff live locally in the North of Mallorca around Pollença and Port de Pollença, therefore they have both a love of and a real feel for the area. We are happy to spend time to discuss your property requirements and when something suitable has been found we will personally take you to view it. We appreciate that it may not always be possible for you to stay on the island while the property purchase is taking place so we will arrange to keep in touch by telephone and email to inform you of how it is progressing.
Our team are all qualified to act on your behalf for both the purchasing and selling of properties. If you already have a property which you are looking to sell then of course we can also help with all your needs.
From apartments to villas, from the famous Puerto de Pollenša Pine Walk to Alcudia (and the nearby resorts of Aucanada and Bonaire too), the Sol website will give you an insight into the variety of properties that are available in Mallorca. We have also provided a brief introduction to the beautiful areas of the island. Please take time to browse through our range of homes. If you see something that interests you or you would like one of our team to look for a particular type of property for you then please contact us.
Sol was the first estate agency in Pollença and has been helping people find holiday homes in Mallorca for over 30 years. Not only does our team have the local knowledge and experience but also they are all fluent in English, German and French as well as Spanish and Majorcan of course! Language won't be a barrier to you buying your dream home. We will be there to assist you to make your purchase a stress free and easy experience and be there after if needed!
Why wait? Start to dream now by looking at what we have to offer. It might be an apartment on the sea front or near the Pine Walk like the residential area Bellesreguard or the Illa D'or, a house near the Calvario in the heart of Pollenša or a farmhouse property nestling in the foothills of the Tramuntana near to Puerto de Pollenša, Solmallorca can help to make your dream home a reality.